NEW PRODUCT: SMC Wireless Valve Manifold EX600-W Series

The EX600-W series wireless system is designed to provide safe and reliable communications by using 2.4-GHz radio frequency bands reserved for industrial, scientific and medical (ISM) use. It provides stable communications using various forms of radio-wave propagation, with communication between master and slave possible in a 10-m (33-ft) radius.
The communication technology rapidly changes frequency to prevent interference from other wireless equipment. When the frequency of Wi-Fi and other wireless communications compete, or radio wave interference is present, then other frequencies are used for communication. Unauthorized access from outside is prevented by using data encryption.
"The EX600-W wireless system means reduced wiring work, space, and cost," says Andy head of project management at SMC Corp. of America. "Disconnection risk is minimized and 5-ms frequency hopping guarantees a stable wireless environment is established using an original protocol that's not affected by interference. Interference from other wireless equipment is prevented."
Features:
Usable even in welding environments
Noise resistance
Uses the 2.4 GHz ISM frequency band
Frequency hopping: Every 5 ms
High-speed connection: From power supply ON to start of communication: Min. 250 ms
Communication response: Signal response time: 5 ms
Communication cables not required
Number of I/O points: Max. 1280 inputs/1280 outputs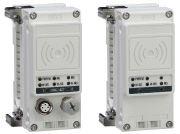 Download Spec Sheet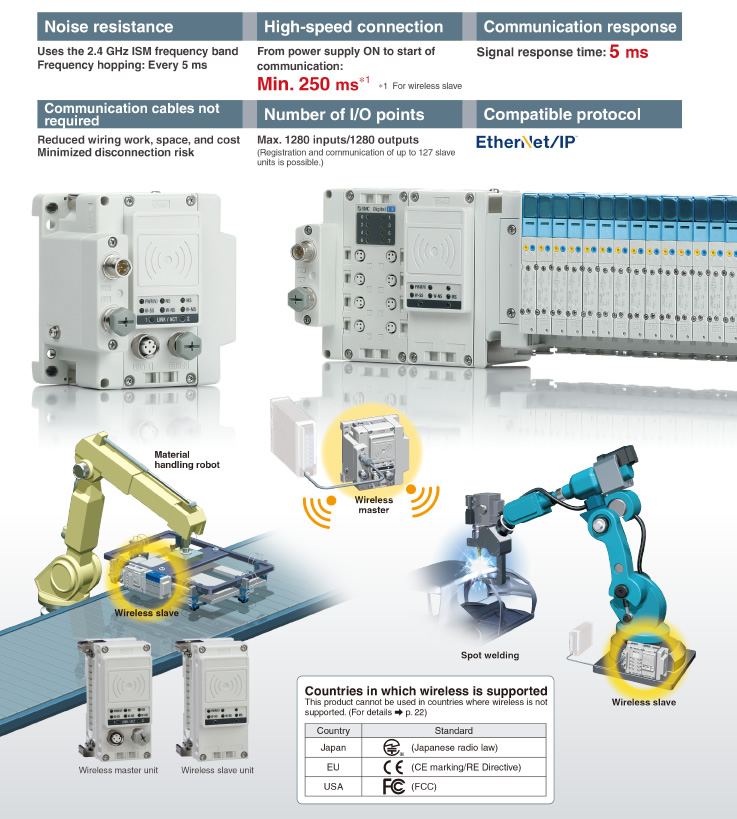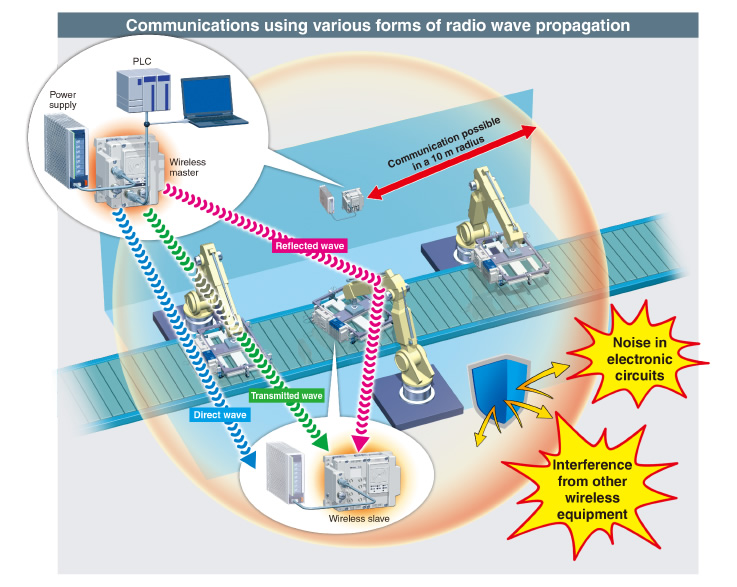 Reduce your wiring work and improve communication, contact an SMC expert to order your wireless system today!