SMC is Now a Donaldson Distributor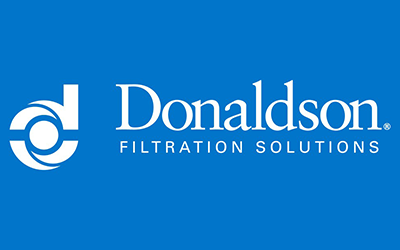 SMC is excited to announce that we have recently signed on to become a distributor for Donaldson Filtration Solutions, headquartered in Minnesota.
Donaldson hydraulic filters and systems reduce a broad range of contaminants to keep sophisticated equipment running smoothly, resulting in efficient systems with superior performance - in the factory, and on heavy-duty mobile equipment. Their wide breadth of first-fit and aftermarket products provide the convenience of a single supplier and one contact for service and troubleshooting.
Comprehensive Technical Capabilities
Donaldson provides hydraulic filtration for the aerospace, agriculture, construction, food and beverage, manufacturing, and transportation industries. Donaldson has in-house engineering expertise and is constantly investing in research and development to improve system designs and filtration technologies. The result is an ever-expanding line of filtration solutions that perform in any application or operating environment.
Aftermarket Filters and Parts
Donaldson filters have performed in thousands of applications - offering the industry's largest selection of replacement hydraulic, lube, and gear oil filtration products for contamination control.
Custom Filtration Solutions
Custom-engineered filters and housings may be the solution you're looking for to maximize the performance and efficiency of your hydraulic powered equipment. Donaldson is a leader in proprietary design and engineering with best-in-class prototyping, testing and manufacturing capabilities. Don't just build your hydraulic system with stock parts that fit. Instead, design your system for peak performance and efficiency by working with Donaldson and SMC to meet your your engineering specifications and add customer value.
---
The addition of Donaldson Filtration gives SMC access to a wide breath of industry-leading filtration products to go along with the local support and knowledgeable solutions that you've come to expect from SMC. Let SMC look at your application to help design a solution to maximize your competitive advantage by increasing system efficiency, improving component lifespan, and reduce downtime. 13 stocking locations allow SMC to tailor local stock to meet your needs and reduce lead time on commonly used items.
SMC is looking forward to the opportunities our new partnership will bring. Shop the link below to start utilizing Donaldson products in your facilities.
Donaldson T.R.A.P Success Story: