NEW PRODUCT: DySC Voltage Sag Protectors & Correctors

Did you know 30-40% of unscheduled downtime is due to power quality issues? SMC has the solution that will get you powerful reports you need and help you to make better decisions preventing unscheduled downtime in your facility.
DySC Voltage Sag Protectors protect against voltage sags and momentary outages that account for a significant amount of manufacturing downtime and damaged equipment. These DySC protectors do not require batteries, they have no moving parts, and they require minimal maintenance. They are ideal for manufacturing processes and sensitive electronics that require sag ride-through protection for up to five seconds.
Features:
Prevents damage to sensitive electrical equipment.
Offers machine to facility-wide protection.
Includes a single and three-phase portfolio.
Provides up to five seconds of ride-through.
Protects against brief, complete voltage loss.
Environmentally friendly.



Download Spec Sheet:
DySC Voltage Sag Protector Spec Sheet
DySC Voltage Sag Corrector Spec Sheet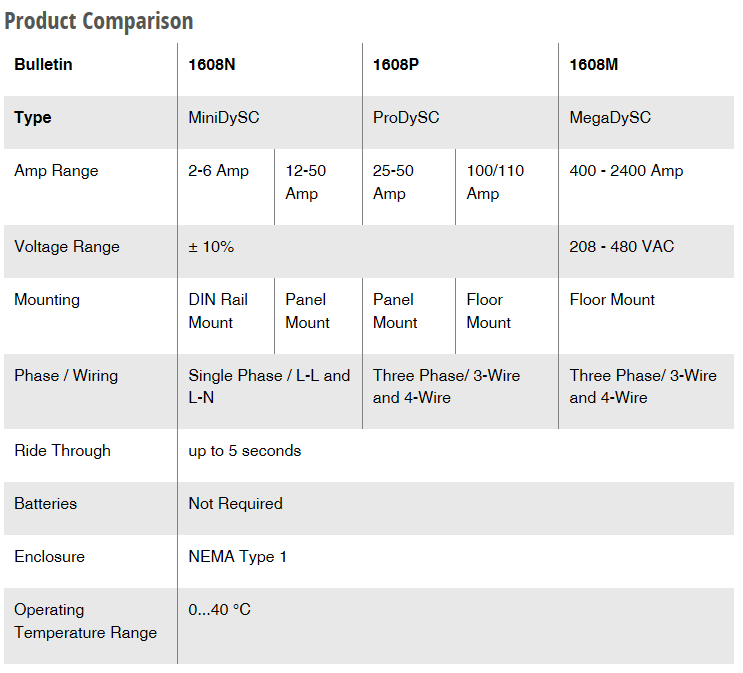 Contact a dedicated SMC expert to protect against unscheduled downtime today!