NEW PRODUCT: Lift Front Hoods - National Safety Apparel

Breath Easy with Lift Front Hoods

Why Choose Lift Front? Until recently, electrical workers have struggled with uncomfortable arc flash hoods that often made it difficult to effectively do their jobs. For years, the industry standard has been heavy, oversized hood that was too hot to wear for extended periods of time. Lift Front Hoods provide convenience, comfort, clarity, and compliance that that really define ArcGuard Lift Front Arc Flash Hoods.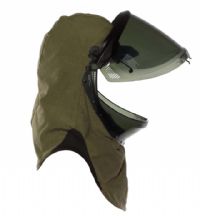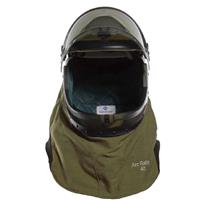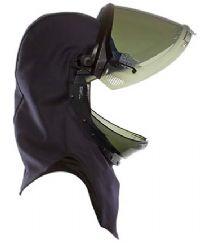 Download Spec Sheet:
Download RevoLite Spec Sheet
Download UltraSoft Sateen Spec Sheet


Convenience
Easy-open, click-to-close functionality
Allows the wearer to easily obtain fresh air when out of the hazard risk zone.
Solves the common problem of poor ventilation and overheating that comes with traditional hood designs.
Comfort
Modernized hood design to maintain wearer comfort without sacrificing protection.
OPF carbon-based knit gussets at the shoulder offer coverage that is flexible, lightweight and ergonomic.
Indirect, built-in vents at the front, sides, and top for increased ventilation that serves as auditory ports for improved 2-way communication.
Clarity
The curved shield reduces interior reflections and optimizes the field of view.
Transparent chin protector increases the field of vision further.
Premium anti-fog and scratch-resistant coatings ensure visibility and product longevity.
Compliance
Comfort and ease of use afford the wearer a convenient PPE solution that encourages compliance.
Offered in two 40 cal options.
Contact your SMC representative to get yours today.