NEW PRODUCT: Increase Flow Rates With Bucher's New RKVE Check Valves



Compared with the previous series, the new Bucher generation of hydraulic check valves offers up to 50 percent higher flow rate for the same pressure differential. The larger flow rate saves energy and in many cases allows a smaller valve to be used, which in turn has a positive effect on costs and installation space.

The use of high-quality materials, high-precision production and 100 % quality inspection ensure better use, more performance and higher availability of the machine.

For size 04 up to 16 a metal cutting lip on the valve provides a metal-to -metal seal.

For size 25 up to 40 an external O-ring seals the leakage path between the valve and cavity wall.
Features:
High energy savings
Reliable by enclosed spring
Very low leakage
Higher availability of the machine
Usually incorporated into hydraulic control blocks, check valves are used in both industrial and mobile applications. From excavators, to injection moulding machines, all application requirements today are characterized by comparatives such as smaller, more economical, and more powerful. The RKVE series provides a distinct advantage incorporating smaller valves with a higher performance!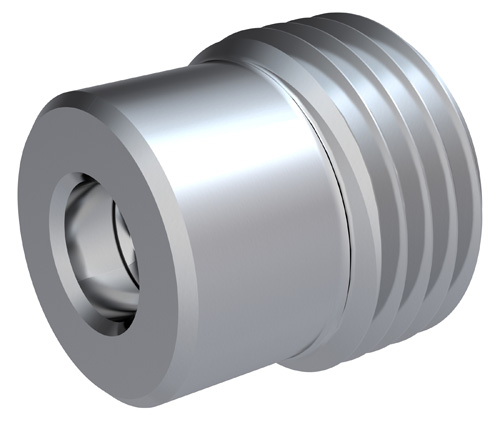 Download Spec Sheet
RKVE VD NG04-16 Series Spec Sheet
RKVE VD NG25-40 Series Spec Sheet

Save energy and increase performance by contacting an SMC expert today!