Allen-Bradley Condition Sensing Controls
Rockwell Automation knows Condition Sensing controls are vital components in today's control systems. High-accuracy, new technology, and rigid standards are combined to manufacture these reliable world-class products.

Pressure: Solid-State 836P
Allen-Bradley 836P pressure sensors are capable of measuring pressure of liquid, gas, vapor and dust. The product family consists of different pressure ranges from -1...689 bar (-14.5...10,000 psi), offering both discrete and analog outputs. We also offer a large number of process connections.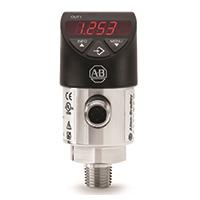 Display
Compact design
Wide selection of process connections
316L sensing element
-1...551 bar (-14.5...8,000 psi)
Rotatable housing and head
Rotate display 180° via firmware
Embedded IO-Link 1.1 communications protocol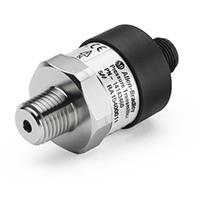 Non-display
Miniature housing – smallest footprint in the market
-1...689 bar (-30 in. Hg to 10,000 psi)
4...20 mA
Temperature: Solid-State 837T

Allen-Bradley 837T temperature sensors are capable of measuring temperature in liquids, gases and vapors in the range from -50 to 250°C (-58 to 482°F). Several different probe insertion lengths are available for display and non-display models.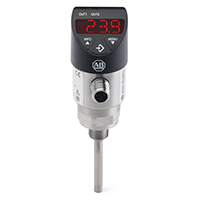 Display
Rugged, corrosion-resistant housing
304 stainless steel
Media temperature range from -20... 80°C (-4...178°F)
Operating temperature from 40... 85°C (-40...185°F)
Four-digit 14-segment digital display
316Ti stainless steel probe
Embedded IO-Link 1.1 communications protocol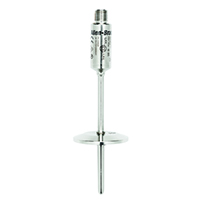 Non-display
Rugged, corrosion-resistant housing
Media temperature range from -50...250°C (-58...482°F)
Operating temperature from -40... 85°C (-40...185°F)
316Ti stainless steel probe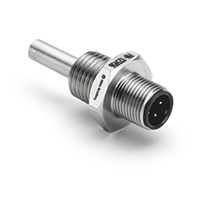 837RTD Remote Temperature Probe
Tough, stainless steel housing with IP67 enclosure rating
Compact design
Measuring ranges from -50...200°C (-58... 392°F)
High vibration resistance