Stay Safe. Stay Connected.
Staying safe and connected.
FactoryTalk® InnovationSuite™ Vuforia Chalk just got better...
COVID-19 continues to change our personal and professional lives, producing unprecedented challenges. How we face these professional challenges could determine the future of how businesses react during times of crisis.
To help you maintain business continuity while keeping your employees healthy and safe, in partnership with PTC, Rockwell Automation is offering Vuforia Chalk, a collaborative remote assistance tool, at a discounted price. This augmented reality software program helps employees who need to share real-time instructions and guidance without being physically on-site.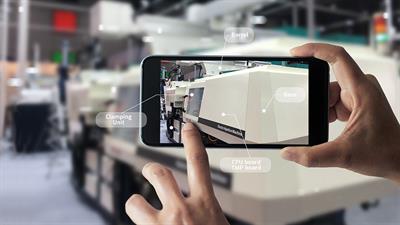 Get Chalk for over 70% off now!
We would like to extend to you a time limited offer to continue with a Host package subscription of Vuforia Chalk at a large discount if you act prior to December 31st.
Here are some details about this incredible offer:
What is a Host package?
The Host package includes 5 Host user licenses. A Host license has access to all the features that a basic user has, as well as the ability to "host" sessions, eliminating the need for the end viewer to register or sign-in. Additional basic user licenses may be purchased separately. Full Rockwell support is also included! To learn more about the application and this offer, complete the form link and we will be happy to answer your questions.
Is this special pricing only for participants of the free access of Vuforia Chalk that ends August 31st?
No! This time limited offer for the Vuforia Chalk HOST package is available to anyone. You must order no later than December 31st to receive this discount.
Can I purchase multiple of these Host packages at the same time to get the discount?
Yes, the package is available in blocks of 5. Need more hosts? Order as many of these packages that you need!
When will this offer end?
The offer ends on 31st December 2020.
If I renew at the end of the subscription, do I then pay full price?
No! As long as you maintain a continuous subscription, you will always be locked in at this price.
Will I be able to add more Hosts packages after December 31st at this price as long as I buy one now?
No. This offer ends after December 31st. Any additional purchases after that date are at the full price.
I have more questions. Do I have to buy now?
Not at all. Fill out the form and we will contact you to answer any questions you have about Chalk and the discount program.
I need the full access I am now using from the free access program. Is this the same level of access and what options do I have to keep that going?
The free access is Enterprise level access. This offer is the HOST package only. If you need the full access level you are using now, contact us through the link and we can find the right subscription for your enterprise.
Don't wait! This special offer ends on December 31st.