SPEED SLOT® Carbide Tipped Hole Saw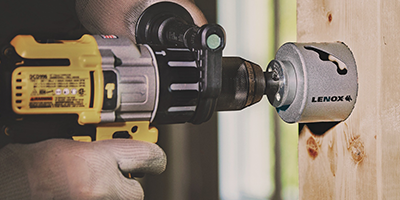 The new carbide tipped hole saw from LENOX offers up to 50x more cutting life. Whatever you're cutting, don't cut corners. Even LENOX's smallest blades bring powerful precision to every cut, no matter the material.
Up to 50x the Life
High performance carbide is welded to the cutting edge for durability and to help prevent tooth loss.
Extremely Versatile
Aggressive tooth design drills through wood, steel, stainless steel, cast iron, fiber cement, and plaster.
Fast & Easy Plug Removal
Convenient SPEED SLOT® staircase design has multiple leverage points to eject plugs easily.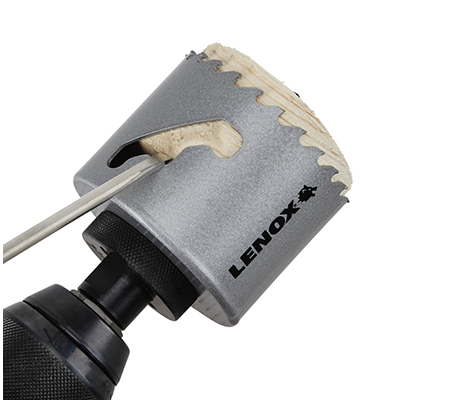 SPEED SLOT® Technique
Remove plugs with fewer four-letter words.
Step 1
INSERT SCREWDRIVER
Here you just insert your screwdriver, as opposed to frustration.

Step 2
USE YOUR LEVERAGE
Step your screwdriver up along each point along the stairway, slowly pushing out the plug.

Step 3
POP IT OUT
Your plug is nearly free. All it needs is a little push to clear out the slot.
---
Ready to get 50x more cutting life out of your hole saw?