Hubbell Prevent Linear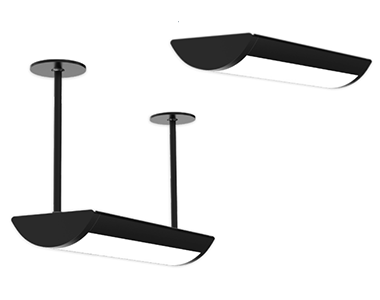 Hubbell's Complex Environments portfolio delivers products designed for the most challenging architectural lighting applications. The first introduction is Prevent Linear, which combines transportation-grade performance with architecturally-focused aesthetics & options.
PREVENT
The Prevent Linear's vandal resistant luminaire is built for high abuse applications. Prevent Linear combines an architectural aesthetic with a tamper resistant durable enclosure, high impact, polycarbonate lens and high-performance optical system for environments requiring a high degree of protection.
ENGINEERED EXCELLENCE
Prevent Linear's innovative design delivers a custom tailored solution for your project. The end caps can be reconfigured to create nearly seamless continuous illuminated runs. An unlit blank section can also be used for the architectural aesthetics of a continuous run where lower levels are desired.
MOUNTING & CONNECTION OPTIONS
Prevent Linear can be flush mounted to the walls or the ceiling, or suspended from the ceiling with the pendant option.
Overview
High impact, UV resistant polycarbonate lens
Hidden hinge door frame provides convenient access for installation and maintenance
LED light engine and high performance lens provide even illumination across surfaces
IP66 rated body with form fitted silicone gasket to prevent water and dust ingress
Captive end cap with recessed tamper resistant stainless steel hardware
Low copper aluminum hosing
Features
Vandal resistant with captive end caps
1 ft, 2 ft, 3 ft, and 4 ft lengths, 1800-12600 nominal Lumens
Stand alone, continuous runs, surface ceiling, wall, and pendant
Unlit center piece connect and corner mount options available
X,T, L shape pattern options
Tamper resistant fasteners
Decorative end cap and lens banding options
Different housing color and finishing options
---
Prevent Linear is easily reconfigured to meet your specific needs. Contact us to learn about this lighting option from Hubbell.