Donaldson BLUE® PowerCore® Air Filter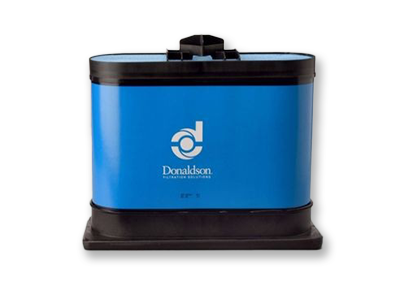 Donaldson Blue replacement filters incorporate many of the most advanced air filtration technologies into a complete package. These filters are specifically designed to fit and proven to perform in Fleetguard® DirectFlow™ air cleaners.

• Proven RadialSeal™ Sealing System
• Proven Ultra-Web® Fine Fiber Media
• Proven PowerCore® Technology or Pleated Filter Design
---
Donaldson Blue air filters for Fleetguard® Direct Flow™ air cleaners were tested head-to-head against OEM filters. Both sets of filters were bombarded with dust, vibrated and shaken, and then carefully examined.
As expected when tested per ISO 5011, Donaldson Blue filters perform well on the important characteristics of dust capture — where they reached 99.97% overall efficiency — and capacity (filter life). It's when we compare sealing technology that Donaldson filters really stand out.
Donaldson filters deliver 50% more sealing area & 2x more gasket compression than Fleetguard® Direct Flow™ Air filters.


PowerCore® Technology
Rugged construction holds up in heavy-duty work environments
Dust encapsulation makes servicing easier and cleaner
More than 15 years of proven performance in diesel engines
---
Shop these air filters and more using the link below!