Micro800 PLC Plug-in Modules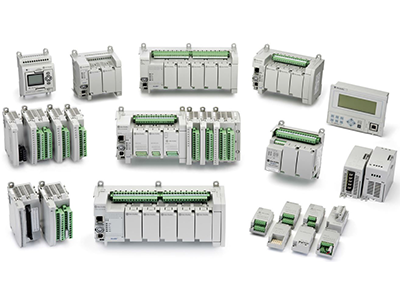 Make your machines smarter and increase speed to market with the Allen-Bradley® Micro800™ programmable logic controller (PLC) family.

The Micro800 controller platform offers a scalable and robust Micro Control solution for small to large standalone applications. Available in different form factors, these controllers are designed and built with customization and flexibility in mind. You can buy only the functionality you need and use plug-in modules to match your application requirements.

Our Micro800 control system with Connected Components Workbench™ software can help reduce machine design time and maximize productivity.
Achieve results
Optimize operational productivity
Reduce controller footprint by using plug-in modules to expand controller functionality
Achieve operations and hardware cost efficiency by scaling the machine with support up to eight expansion I/O modules and 304 digital I/O ports
Produce reliable closed loop control systems with embedded proportional integral derivative (PID) instructions and floating point calculations
Reduce unplanned downtime with performance information from smart devices connected to a Micro800 controller and relay this information over EtherNet/IP™ to the enterprise
Simplify engineering and installation
Ease development and create a smart Micro800 control system using Connected Components Workbench software, including visualization and safety
Accelerate deployment time with modular programming across machine models and configurations using user-defined functions (UDFs), user-defined function blocks (UDFB)s and sample application code
Reduce programming time with up to 280 KB memory size and support for up to 20,000 programming steps
Reduce wiring time with removable terminal blocks
Connect controllers conveniently
Control drives and communicate to other controllers with ease using symbolic addressing with client messaging
Enhance usability with direct application upload or download when connected to PanelView™ 800 graphic terminals
Plug-in Modules
Available for additional I/O communications, backup memory, and specialty capabilities
Snaps easily into controller without expanding its footprint
Operates in -20...65°C (-4...149°F) temperatures
---
With the Bulletin 2080 Micro800™ Programmable Logic Controllers Plug-in Modules and Accessories, you can adapt your base unit controller to fit your application needs. Extend the functionality of embedded I/O without increasing the footprint of your controller. Start shopping to increase the system capabilities through memory and clock modules.