Join us at the Missouri EHS Conference!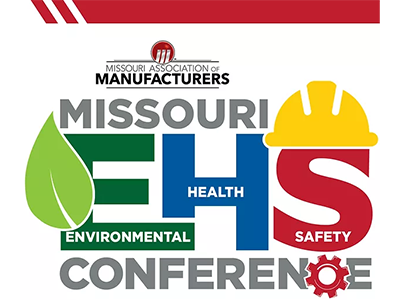 Missouri Environmental Health and Safety Conference
September 13 & 14, 2022
White River Conference Center
600 W. Sunshine St.
Springfield, MO 65807
The Missouri EHS Conference brings together those working in environmental, health, and safety roles to connect and learn about new compliance regulations, leading technology, work comp challenges, the healthcare landscape, and the culture of safety.

This 2-day conference will feature experts in the EHS field, covering a variety of topics and sharing best practices to ensure employees and facilities are safe.
Agenda:
Day 1

Keynote: "How To Be a Leader When You're Not The Boss"
"When Work Comp Goes Wrong"
"What to Do About OSHA!"
"Safety in Sustainability"
+ More!
Day 2

Panel Discussion: "The Culture of Safety"
"Selling Safety to Management"
"Identifying General Industry Hazards"
"Safety Audits & Inspections"
+ More!
---
Join our Safety Specialists at the EHS Conference in September! We're looking forward to meeting you, talking safety best practices, and handing out some SMC swag!


Register Below