Swift-E Reconfigurable 3D Sensor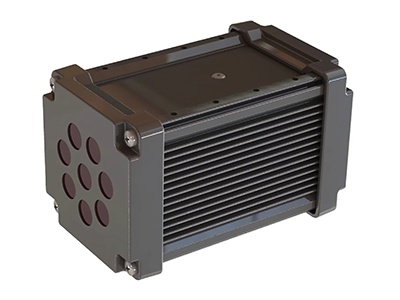 The Swift-E 3D reconfigurable sensor is designed for industrial applications typically completeness (item count) checks, product level detection, or box filling and palletizer layering applications. Using the latest advanced ToF (Time of Flight) technology makes the Swift-E 3D sensor an ideal solution for production lines that require high flexibility for inspection checking to meet today's demand for greater product variability and flexible manufacturing.

Swift-E includes built-in application profiles for distance or height measurement. These solutions can be customized via an easy to use, web-based interface that requires no additional software.

Swift-E integrates quickly and easily with Allen-Bradley Logix Controllers via EtherNet/IP, providing real-time data access to help you maximize productivity and avoid unplanned downtime.
Features and Benefits
Fast and reliable 3D sensing
EtherNet/IP connectivity and Studio 5000 Add-on profile (AOP)
Built-in applications for distance or height measurement
Fully configurable via built in web interface (no software required)
Storage for up to 255 different templates, with up to 64 virtual sensing zones of user defined shape
Integrated Near Infrared (NIR) illumination with very low sensitivity to ambient light
Height Measurement - Swift-E enables the user to configure multiple virtual sensing zones for height measurement of in-motion or static objects. Individual virtual sensing zone results are available as tags in the controller

Presence Sensing - Swift-E can be taught to compare a known height with the measured height in a virtual sensing zone. The comparison results in a pass/fail inspection made available in the controller as a boolean tag for each of the defined virtual sensing zones.

Reconfigurability - Both the above solutions include the ability to support up to 255 different templates, each with up to 64 virtual sensing zones per template - all stored on the device. Templates can be instantly recalled over the EtherNet/IP interface - allowing the controller to define the sensing profile in use at any time.
---
Swift-E is a new type of sensor based on 3D Time-of-Flight (ToF) technology that allows for fast and reliable, fully reconfigurable distance or height measurement. Contact us below to learn more!
Contact Us
(clickable)