SureCall Cell Phone Booster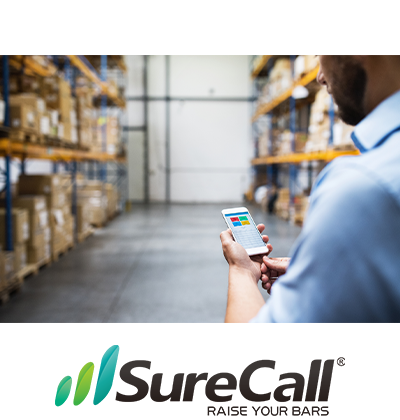 Having problems sending important texts and emails or making calls inside your building? You're not alone! Scores of corporate and government agencies across USA experience the same structural issues in buildings that significantly impair cell phone reception.

SMC can help with a FREE Cellular Signal Assessment.

Our wireless expert will visit your location and assess areas that have weak or no signal. We will then give you a detailed report showing those areas and how we can help improve those issues of weak signal that can lead to dropped calls, missed emails & text messages, and missing data backup. All those issues resulting in loss of production, time, and money.
Benefits:
Fast, easy implementation
Remarkably better cellular coverage
Wi-Fi operates smoothly
Remote performance monitoring
Continual capacity optimization
Reliable calling to all US carriers
Reliable texting and data
Out-of-hours install to minimize disruption
---
Contact us below to learn more or schedule your FREE Cellular Signal Assessment.