Missouri Manufacturers Trade Show & Conference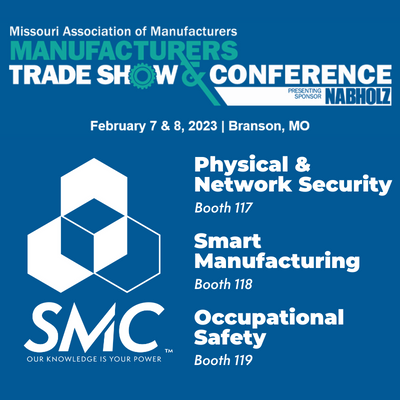 Missouri Association of Manufacturers Trade Show & Conference
February 7 & 8, 2023 | Branson Convention Center
Branson, MO
The Manufacturers Trade Show & Conference brings together manufacturers, suppliers, advanced technologies, workforce development and educators supporting and advancing the manufacturing industry.

In partnership with Habitat: Communication & Culture and Mostly Serious, we will be presenting our The State of Manufacturing Report. The results of this comprehensive report will provide a unique and deeper understanding of the manufacturing sector in the state and deliver critical insights to support and encourage business operation expansion in Missouri, as well as help attract new manufacturing business opportunities and economic growth to our state.

This 2-day event will feature manufacturing exhibitors demonstrating next generation technology, manufacturing advancements, sustainability in manufacturing, safety, education and workforce development programs, all with the goal of promoting, preserving and advancing manufacturing.
Conference Session Tracks:
Workforce
Supply Chain/Logistics
Operations
Marketing
IT Solutions & Cybersecurity
---
Have your guys meet our guys at the 2023 Missouri Association of Manufacturers Trade Show & Conference! You can find us at booths 117, 118, and 119.
Register Below