Custom Hydraulic Hose Assembly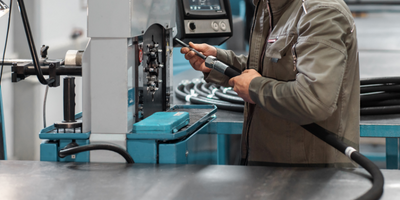 SMC is now offering custom hydraulic hose assemblies for the greater Kansas City metropolitan region.
These reliable, high-quality Alfagomma products are offered through SMC's Belton Hose Center. Consult with a qualified hose technician to have a custom hose assembly plan made. We have wide-ranging capabilities and offer competitive pricing.
Benefits
Speed
Minimum downtime is ideal with any operation. When you need a custom hydraulic hose, there's no time to spare. With SMC you will have access to a huge variety of stock. This kind of access equates to a quicker turnaround time. The hose fabrication process is done by seasoned professionals that will have your customized system done accurately, properly, and quickly.
Quality
SMC uses application-matched, performance-proven Piranhaflex and Alfagomma parts manufactured by Kuriyama of America. Only hose and construction methods specific to the type of work the assemblies are needed for will be used in the customization process. Top materials are pressure tested in each assembly to ensure durability. Quality products and quality technicians will make sure you get exactly what you need.
Cost
Not only will you have access to high-quality products and expert technicians, but SMC can offer competitive pricing. Not to mention the resources saved on inadequate parts and labor spent assembling hoses on your own.
---
Download the flyer below to learn more, or Contact SMC to connect with an expert today!