Missouri EHS Conference 2023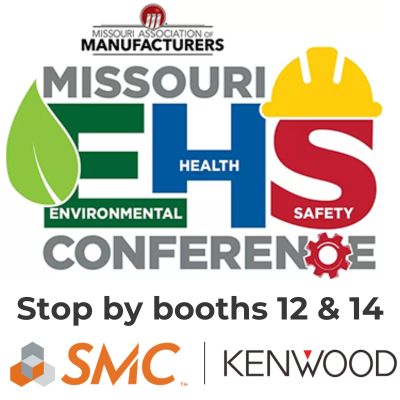 Missouri Environmental Health and Safety Conference
September 19 & 20, 2023
Adams Pointe Conference Center
1400 NE Coronado Dr.
Blue Springs, MO 64014
The Missouri EHS Conference brings together those working in environmental, health, and safety roles to connect and learn about new compliance regulations, leading technology, work comp challenges, the healthcare landscape, and the culture of safety.

This 2-day conference will feature experts in the EHS field, covering a variety of topics and sharing best practices to ensure employees and facilities are safe.
Agenda Highlights:
Day 1

"OSHA Updates and Issus - Karena Lorek, OSHA KC Area Director
"Arc Flash Hazards and Mitigation" - Shane McAnally, SMC Safety Expert
"Wolves Can't Fly" - Dan Meers, KC Wolf, Kansas City Chiefs
2023 Safety Award Winners - Sponsored by SMC
Day 2

"OSHA Update for the Manufacturing Industry - Elizabeth Morales, OSHA
"3 Ways to Shape Your Safety Culture" - David Galloway, Continuous MILE Consulting
Giveaway Prize Winners
---
Join our Safety Specialists at the EHS Conference in September! We're looking forward to meeting you, talking safety best practices, and handing out some SMC swag!
Register Below